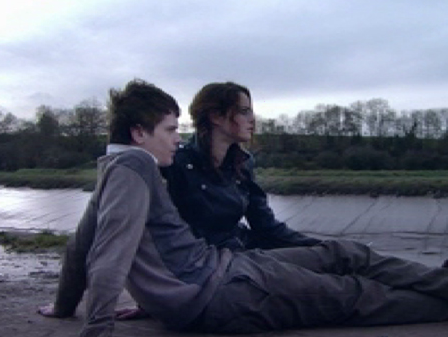 I watched the end of series 3 of Skins again last night. Right at the end when the three of them were sailing away in Cook's Dads boat there was a great track playing and I really wanted to know what it was (not for the first time during the three series). I searched on google using some of the lyrics but to no avail so I entered the word skins music and found a site that lists all of the songs played in each episode.
I found out the track in question was called Franki's Gun by The Felice Brothers from their self titled CD which turns out to be a seriously good album – well worth a listen.
Series 3 was very different from the first two series as it was based around a different set of characters – the link being Effy who was Tony's sister in the original group. I found the characters harder to connect with this time. In the first series Sid was my favourite almost from the start but it was difficult to like the new crowd in the same way. Admittedly I missed a couple of episodes but I did think the end of the last episode to be quite dull but at least no one died this time!
We never did find out what happened to Cassie though!