I can't remember if this event had been organised by the brilliant BBC Radio Newcastle show Bedrock or if I had just heard about it from them. The idea was a gig in the park in Newcastle on the very first May Bank holiday which had just been introduced by the Labour Government. I was quite looking forward to it as it would be my first outdoor music event! (My first outdoor music event turned out to be Bob Dylan at Blackbushe a couple of months later – you can see the poster next to the Bedrock poster below!)There was only one problem – it was pissing it down, typical Bank Holiday weather!
My mum and dad were going through to Corbridge to visit their friends so they dropped me off in Newcastle (went on my own as usual) telling me that I must be mad and that it would probably be cancelled anyway. I just ignored them and headed for the park. When I got there I spotted a sign on the gate saying that due to the bad weather the gig was now taking place at Newcastle Polytechnic so I retraced my steps and headed for the Poly. I'm not even sure I knew where it was but after a while I just followed people who looked like they were going!
Normally getting into the Poly was difficult as you had to be signed in but today the rules had been relaxed so you just walked in. The room was quite big and a stage had been set up at one end with a PA system. It was very crowded and there was a lovely smell wafting through the air! I think this was probably the first time I ever got stoned and I didn't even smoke anything!
I don't remember specifics about the three bands but I know I enjoyed the day. I don't think I saw Eldron or the Squad again but I did see the Famous Five again although they did change their name to The 45s just in case they got sued by Enid Blyton! I saw them at the Dome Fest in Durham in 1979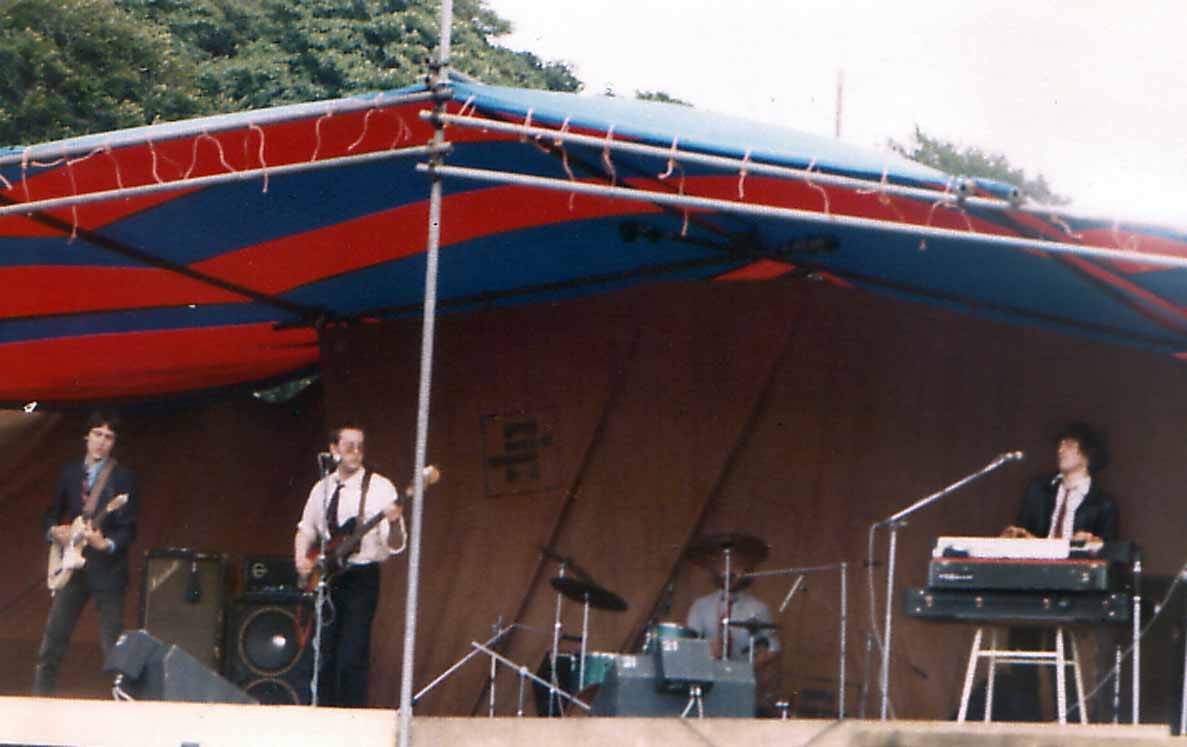 Afterwards I didn't want to go straight home so I had a bit of a wander round Newcastle – I went down to the Quayside to see if there were any bands on at the Cooperage but it seemed to be closed so I caught the train home. My mum and dad had been home ages and were worried where I was because they thought I would have ended up going straight home after they dropped me off!