I first came across The Police when they appeared on the OGWT – Sting was wearing dark glasses for the whole interview but only admitted at the end that the reason he was wearing them was because he had sprayed hairspray in his eyes just before they were due to start!
After that Roxanne was re-released and the band became huge and I saw then for the first time headlining the Friday night at Reading in 1979. They seemed to be on a never ending world tour but when they did return to the Uk they announced that they would play two shows in Newcastle which was apparently their hometown! The two shows were on the same night – an early and late show – and they sold out almost instantly.
On the day itself there were rumours of tickets becoming available so my brother headed over to the venue and eventually his patience was rewarded with some tickets for the late show. he rang me up and I dropped everything and my friend and I raced over there.  The seats we had weren't great, almost at the back of the stalls but we were in and that was all that mattered. We found our seats and just before the band started Barbara Windsor arrived and took her seat in the row in front of us!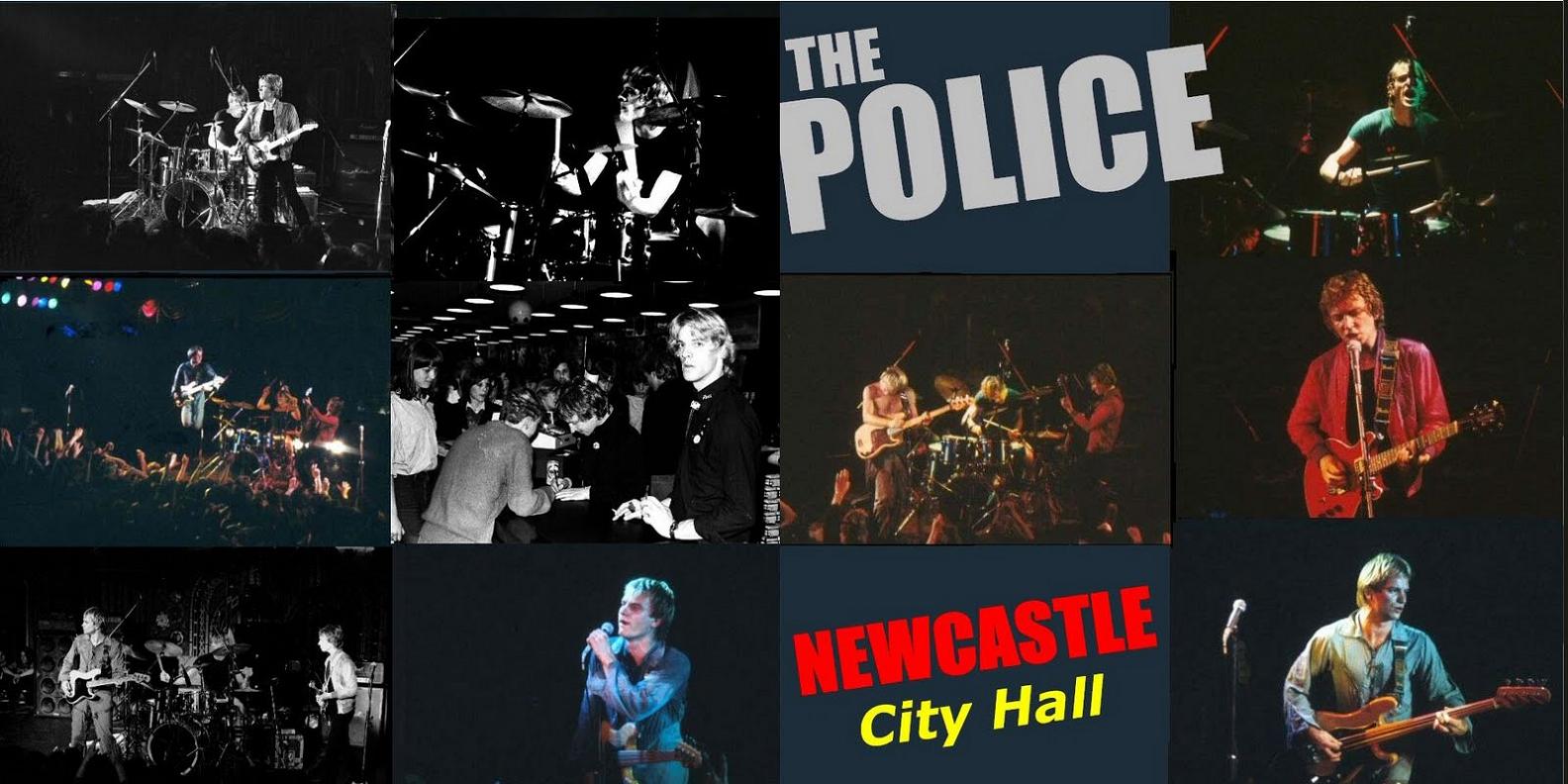 Midway through the set I needed the loo so dashed downstairs and when I came out I found Babs wandering around looking lost. I asked he if she was ok and said that she was sitting in the row in front of me and I would happily escort her back to her seat. She grabbed my arm and we set off towards the main auditorium. We hadn't got very far when we bumped into her husband who had obviously come looking for her. he shook my hand (luckily I came away with all my fingers!) and she kissed me on the cheek and I went back to my seat!
During the latter part of the gig my friend and I went went down the front to the space where people were dancing between the front row and the stage. While we were there we realised radio presenter Anne Nightingale was standing behind us – her friend was wearing a sweatshirt with flashing LEDS on it so on the count of three the two of us turned around pointed at him and laughed!
In the end I don't remember them being that great, certainly not as good as they had been at Reading but given they'd played twice in five hours that might not be too surprising! There's a recording of the gig (link below) so you can make your own mind up!
I'm pretty sure I had my driving test the following day (and passed)
Setlist was:
Next to You
So Lonely
Walking on the Moon
Hole in My Life
Deathwish
Truth Hits Everybody
Bring on the Night
Driven to Tears
The Bed's Too Big Without You
Message in a Bottle
Roxanne
Can't Stand Losing You
Landlord
Born in the 50's
Fall Out
Next to You [reprise]